Pre-Loved
On this page you will find a selection of used bikes that we are selling on behalf of our customers. These bikes are available at our shop in Seaford for viewing by potential purchasers.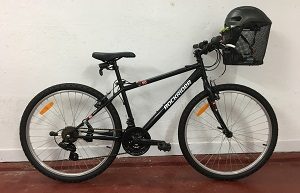 Rockrider
Bargain starter bike! An MTB-style hybrid complete with basket, helmet, pump, lights, propstand and lock. Just £75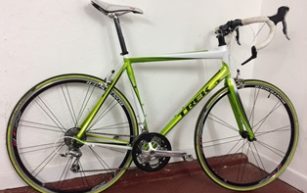 Trek 1.5
Low mileage, classic road bike. Pearl white & metallic lime, aluminium frame, carbon forks, 27-sp Shimano Tiagra gears. Beautiful condition. Comes with extra set of Michelin Pro 3 tyres. £350.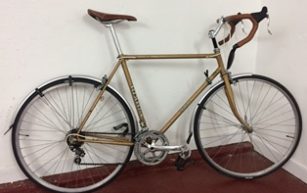 Manufrance Hirondelle
Ooh la la! This bike is a retro, steel-framed, French beauty with original 6-speed Simplex gears in good working order. 57cm frame. £225.
2014 Liv Escape 0 W
Cruise effortlessly round town on this lady's lightweight commuter/hybrid. Very low mileage. Excellent condition. Cost £649, now £250.
2017 Giant Anthem 2