Achielle Bikes
Achielle: hand-built bikes lovingly crafted in Belgium to your custom design and brought to you by Mr Cycles.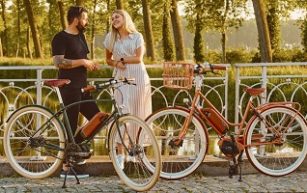 Achielle & Mr Cycles
Learn more about hand-built bikes from Achielle and how you can choose your own design by clicking on the INFO button above.
Achielle E-Bikes
Choose from a selection of classic, hand-built designs from the craftsmen at Achielle using the Shimano STEPS system.
Achielle & Mr Cycles
…Or configure your own custom bike and have it converted to electrically-assisted by us from £800 extra by clicking on the CONFIGURATOR above. CONFIGURATOR